At Fortuna Financial our duty is to you, our client!  We are not influenced by commissions or fees and have no bias towards any one product. This means we are free to choose the most appropriate financial products for you. 
Our experienced advisers provide a wide range of financial services to work closely with you to tailor individual strategies to help you grow and maintain wealth. We will also assist in protecting you against any unforeseen risks that may give rise to financial distress ensuring  that your current and future financial needs are met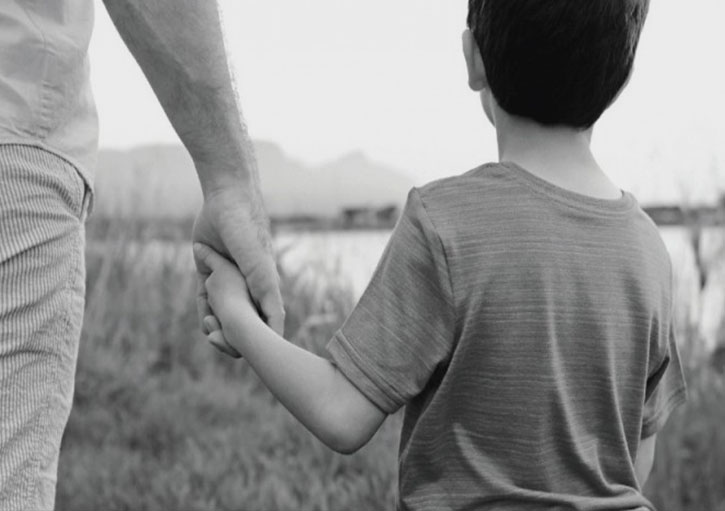 MORTGAGE BROKING & LENDING SERVICES
We are pleased to announce that we, at FORTUNA FINANCIAL, have acquired our own Australian credit license.

RETIREMENT
PLANNING
At what age are you planning to retire? Will you have enough money to live comfortably in your retirement years? Will you qualify for age pension or centre link benefits?

SELF MANAGED SUPER FUNDS
Self Managed Superannuation (SMSF), also known as Do-It-Yourself Superannuation, allows you to take back control of your superannuation fund, allowing you the choice, freedom and flexibility of how your retirement funds ate invested.

WEALTH
PROTECTION
You never know what tomorrow is going to bring, but it's nice to know that if things go pear-shaped, your family and lifestyle is protected.

WEALTH
CREATION
Why work harder when you can make your money work smarter? If you want to build wealth, reduce debt, and retire early, Fortuna Financial can help you develop a wealth creation strategy to accommodate your short-term needs and long-term goals.

DEBT MANAGEMENT AND LENDING
Managing debt can be a complex task. Whether you have debt against your home or an investment, Fortuna Financial can help you take control of your debt.

AGED CARE


We are here to assist and prepare people in making the move to residential Aged Care. Our expert team of financial advisers work to protect a client's assets and develop cashflow strategies for a confident and smooth transition. We will support you, the client, through every step of this new journey and make aged care affordable now and into the future. Let us take worry and stress away.

BUSINESS AND ADVISORY SERVICES


Our priority is to our clients and to help them grow, strengthen and develop their businesses. We can help you continue to prosper by setting up and executing your short- and long-term goals.
It's important to make sure you are comfortable with and that your financial planner has taken the time to understand your needs, goals and objectives before any recommendations are made. Here is what you can expect from our process.
01.
01. CLIENT ENGAGEMENT
We will make contact with you outlining the roles and responsibilities of both the adviser and the client educating you on the financial planning process to follow. We will establish a meeting time to so we can start the discovery process.
02.
03.
04.
05.
06.
Share our services with someone you know
What our Clients Say About Us
"Paul Ellenberg was great and between himself and his assistance, the changes we required were done easily without any issues - he organised everything so we didn't have any extras that weren't needed. The staff were very helpful and courteous. I would definitely recommend for great service and finding the right policy to suit your needs."
"Paul is always very friendly and professional. More than happy with all the staff, and more than happy to refer the business."
"Paul has always looked after all of our requests and we are really pleased the direction our financial future is heading. The staff at Fortuna Financial are very friendly and a credit to [the] organisation. "
"The team at Fortuna Financial have been a pleasure to deal with. We would happily recommend Paul Ellenberg to anyone requiring financial advice. We found Paul to be very knowledgeable, professional and friendly. He made some great suggestions to help us reach our financial goals and we trust in his advice."
"Very pleased that there was a genuine interest to review and make changes to my portfolio. [Paul] has made changes to my portfolio … Very pleased with the service provided by the staff - very professional."
Very professional and courteous approach. Listened to my particular needs and provided best solutions to cater for those. Thanks, I have been very happy with the level of service.
"Nothing is too much trouble when I phone. [Paul] even appeared at the last accountant appointment with me. Very satisfied - all staff are most obliging, and it is a delight to trust my affairs in their hands."
"Having Fortuna Financial and Paul as our advisor has been nothing short of life changing. It is always a difficult question as to how much insurance and financial advice one should have, and in our busy work years, Paul has been extremely proactive in keeping us up-to-date with our policies, and their validity. The establishment and management of our Self-Managed Super Fund has been exemplary and continues to perform very well in these difficult and turbulent times. His advice is always without prejudice, transparent and invaluable. When I had a heart attack in 2011, Paul made me aware of our right to claim through the Active Life policy he had set up for me years earlier. He made the claim process seamless and the monies we received allowed us to be mortgage free and set us up for a more comfortable retirement. The ongoing advice and support Paul and his team provide, not just for my wife and I but my extended family, has been unparalleled. We look forward to his and his team's continued advice, service and support going forward."